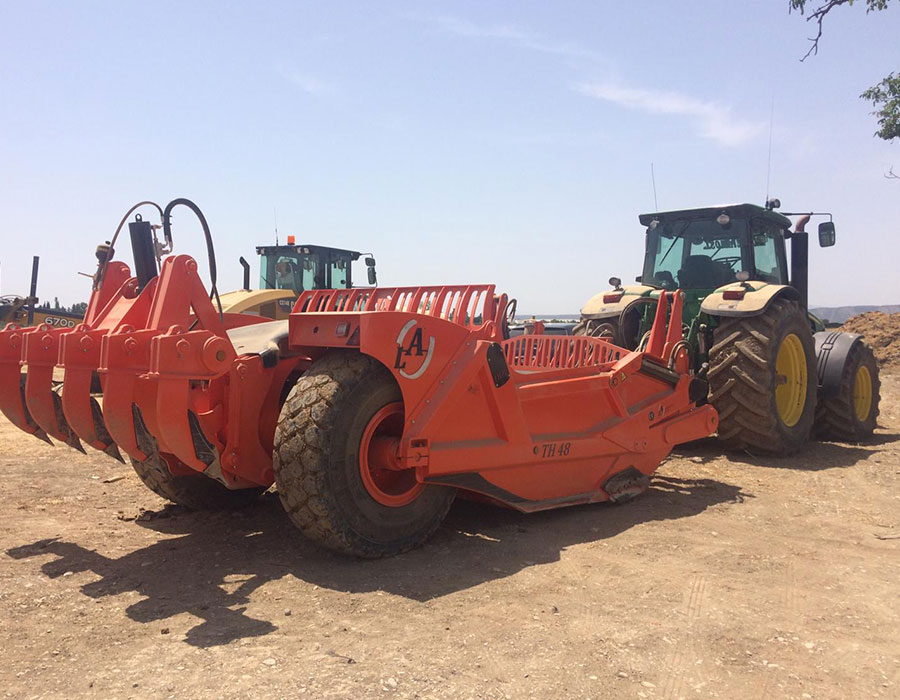 Over 50 years manufacturing earthmoving, land-levelling equipment and ground leveling machine for use in agriculture and public works projects.
AGRICULTURE: land leveling equipment and machines
Field levelling
Alfalfa (lucerne)
Rice
Flowers
Field margins
CONSTRUCTION: asphalt road and civil construction machinery
Roads
Viaduct construction
Industrial buildings
Logistics parks
Sportsgrounds
TECHNOLOGY
We were the first Spanish manufacturer to install laser systems in our machinery, to guarantee perfect land levelling.
EXPERIENCE
We have been manufacturing land-levelling machines since 1967 and we invest in continuous innovation so as to offer you the best products on the market.
AFTER-SALES SERVICE
We have a network of distributors to resolve any of our customers requirements and offer continuous training on the most efficient use of our machinery.