Scraper TSH
The semi-hydraulic dump scraper is specially designed for small agricultural work, when it is not necessary to resort to hydraulic scrapers thrust. Both hydraulic and mechanical, the actuation of the dump. Land is always done from the cockpit. In its storage capacity you can see perfectly that it is a prepared item for minor work – you can pick up half a cubic meter. It can working with the semi-hydraulic dump scraper on board tractors with power 30 / 50Cv.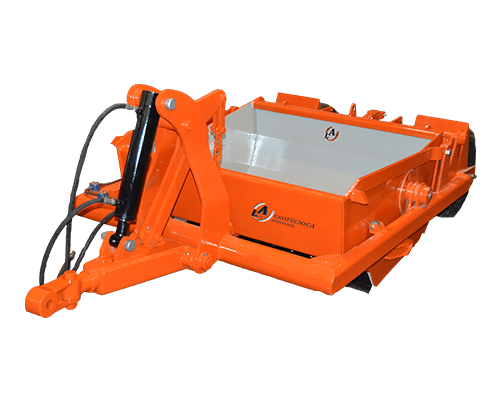 Technical specifications

2 Wheels 6,00-7 10PR
ModelTSH014
A11100
B21350
C32820
D4980
Capacity (m3)½
Power (HP)30
Weight (Kg)610
Finance
If you are interested in financing your purchase of this product, Agrotécnica Los Antonios offer the possibility of working with the different banks with which the company has financing arrangements, which can cover up to 100% of your financing needs.
See more