Hydraulic push scraper TH66
Simplify ground leveling work to the maximum with the Los Antonios TH-66 hydraulic push scraper. An imposing 4-20-5-25 double wheel hauler, adapted for the most demanding tractors. Its power achieves cuts in the ground of up to 3.60 m with a storage capacity, and subsequent transport, of between 14 and 16 m3.
It is a scraper model for powerful tractors, between 420 – 520 hp. Despite its construction, the TH-66 scraper is attached to the tractor like another implement and is easy to use.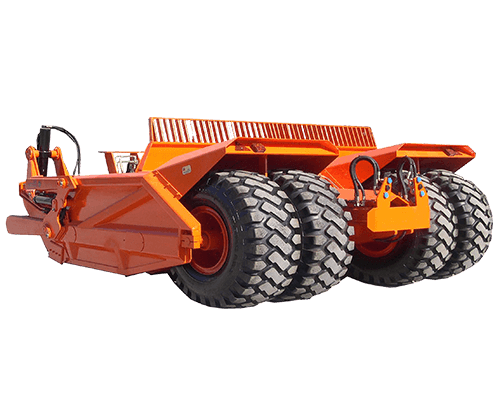 Technical specifications

4 Wheels 4R-20/05-25
ModelTH66-3,40
A13400
B21100
C32750
D43780
E58400
F62270
Capacity (m3)14
Power (HP)420-480
Weight (Kg)12800
ModelTH66-3,60
A13600
B21100
C32750
D43980
E58400
F62270
Capacity (m3)16
Power(HP)480-520
Weight (Kg)13200
Grilles avant et arrière inclus
Optional
Anchor mast-hydrovalves
Hydraulic mast
Sequence valve
Fixed ripper
Ripper with quick hitch
Anchor ripper with pipes ( without ripper )
Anchor ripper with pipes and quick hitch for ripper ( without ripper )
Rear hitch without pipes
Rear hitch with 4 pipes
Rear hitch with 6 pipes
Buffer
Chopping board grid
Pusher grid
American hitch " model th66 "
Automation ( laser / gps ) with hydrovalves
Automation ( laser / gps ) with proportional distributor and pressure filtre
Finance
If you are interested in financing your purchase of this product, Agrotécnica Los Antonios offer the possibility of working with the different banks with which the company has financing arrangements, which can cover up to 100% of your financing needs.
See more