Hydraulic push scraper TH63
The TH63 hydraulic push scraper allows to enjoy greater facilities when carrying out work with the earth. Its cut is 2.80 meters and it moves through terrain with radial wheels of the 23-5-25 type. Like all the models of the Los Antonios TH family, it is a model manufactured to be fitted on large tractors. It can store up to 12 cubic meters of soil in its 2,800mm box. For its part, the power of the TH63 scraper is very similar to the TH62 model: 345-380 H.P.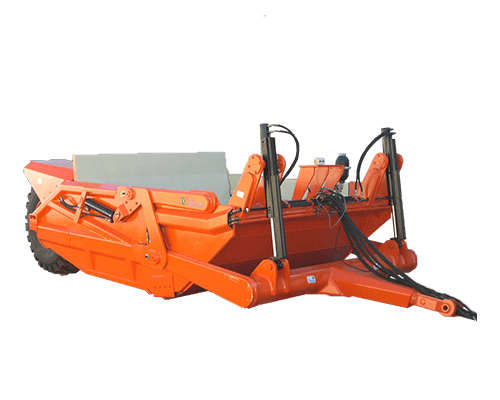 Technical specifications

2 Wheels 23/05-25
ModelTH63-2,80
A12800
B21150
C32800
D43100
E57200
F62080
Capacity (m3)12
Power (HP)345-380
Weight (Kg)10800
Optional
Anchor mast-hydrovalves
Hydraulic mast
Sequence valve
Fixed ripper
Ripper with quick hitch
Anchor ripper with pipes ( without ripper )
Anchor ripper with pipes and quick hitch for ripper ( without ripper )
Rear hitch without pipes
Rear hitch with 4 pipes
Rear hitch with 6 pipes
Buffer
Chopping board grid
Pusher grid
American hitch " model th66 "
Automation ( laser / gps ) with hydrovalves
Automation ( laser / gps ) with proportional distributor and pressure filtre
Finance
If you are interested in financing your purchase of this product, Agrotécnica Los Antonios offer the possibility of working with the different banks with which the company has financing arrangements, which can cover up to 100% of your financing needs.
See more