Hydraulic push scraper TH39
The TH 39 hydraulic push scraper offers three different cutting lengths: 2.40, 2.50 and 2.60 meters. Similar in some features to the TH38 model but with a 15-5-25 wheel, this scraper offers greater load capacity: up to 6.5 cubic meters. It not only features three different cutting capacities, but also three power forks to perfectly match the tractor: 160, 180 or 190 H.P. Its case extends to 2,250 mm with an approximate height of 800 mm. Likewise, there is the possibility of incorporating interesting extras such as rear hooks without pipes or with 4/6 pipes or automations for laser or GPS.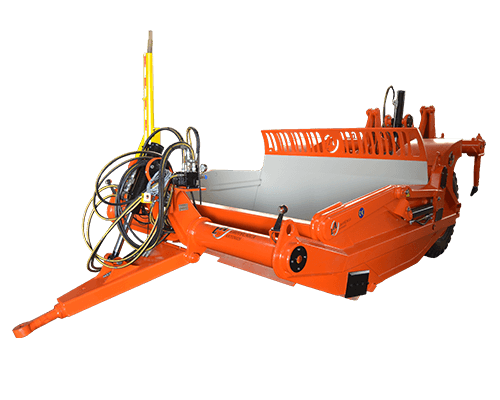 Technical specifications

2 Wheels 15,5-25 16PR
ModelTH39-2,50
A12500
B2850
C32150
D42800
E55620
F61680
Capacity (m3)6
Power (HP)180
Weight (Kg)5120
ModelTH39-2,60
A12600
B2850
C32150
D42900
E55620
F61680
Capacity (m3)6½
Power (HP)190
Weight (Kg)5270
Optional
Anchor mast-hydrovalves
Hydraulic mast
Sequence valve
Fixed ripper ( 5 arms ) " small model "
Anchor ripper with pipes ( without ripper )
Rear hitch, without pipes
Rear hitch with 4 pipes
Rear hitch with 6 pipes
Buffer
Chipping board grid
Automation ( laser / gps ) with hydrovalves
Automatiion ( laser / gps )with proportional distributor and pressure filtre
Finance
If you are interested in financing your purchase of this product, Agrotécnica Los Antonios offer the possibility of working with the different banks with which the company has financing arrangements, which can cover up to 100% of your financing needs.
See more