Hydraulic push scraper TH30
The hydraulic push scraper TH 30 extends, compared to other models, its cutting capacity to 2.35 or 2.4 meters. It is equipped with wheels type 385/65 (R22.5) that allow it to move with agility through the terrain. Among its most outstanding characteristics is a power that can reach 120 HP to offer an approximate capacity of 3.5 cubic meters. The TH30 model has a height of 700 mm and a case length of 2,000 mm.
At the customer's request, there is the possibility of incorporating a rear hitch for tandem and automation for laser or GPS.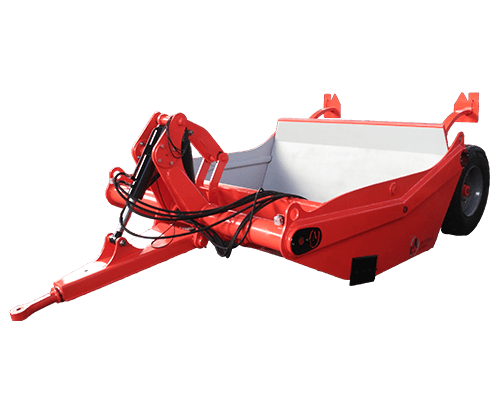 Technical specifications

2 Wheels 385/65 R22,5
ModelTH30-2,35
A12350
B2720
C31920
D42550
E55260
F61570
Capacity (m3)3½
Power (HP)120
Weight (Kg)3660
ModelTH30-2,40
A12400
B2720
C31920
D42600
E55260
F61570
Capacity (m3)4
Power (HP)120
Weight (Kg)3730
Optional
Anchor mast-hydrovalves
Hydraulic mast
Sequence valve
Automation ( laser / gps ) with hydrovalves
Automation ( laser / gps ) with proportional distributor and pressure filtre
Finance
If you are interested in financing your purchase of this product, Agrotécnica Los Antonios offer the possibility of working with the different banks with which the company has financing arrangements, which can cover up to 100% of your financing needs.
See more