Laser leveling swan-neck 2000CC
The 2000CC gooseneck refiner has a width of 2.05 x 3.25 and a height of 680. Along with the rest of refiners with the capacity to work with laser, it is a perfect machine to carry out more special jobs and larger since they can work with tractors from 90 to 100 Cv.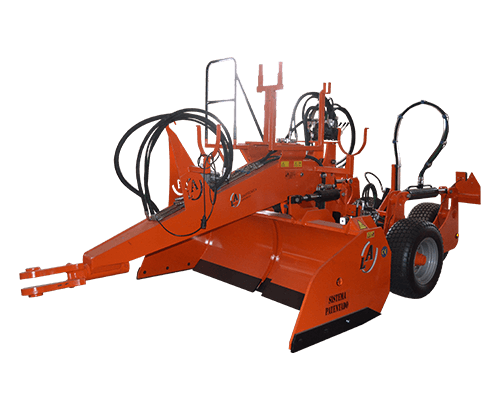 Technical specifications

4 Wheels 320/55R-15
Model2000CC
A1680
B22050
C33250
D42100
E54580
Power (HP)90-100
Weight (Kg)2650
Optional
Hydraulic mast
Paralel increase
Double tilt
Finance
If you are interested in financing your purchase of this product, Agrotécnica Los Antonios offer the possibility of working with the different banks with which the company has financing arrangements, which can cover up to 100% of your financing needs.
See more