Laser leveling swan-neck 1200CC-1400CC
The 1200CC-1400CC gooseneck refiner has up to three widths different (1.20 x 2.00, 1.40 x 2.20 and 1.80 x 2.90) so that no
land leveling work is left undone. In function of the power selected by the customer, this refiner has 400 or 500 mm high. Choosing the first height is opting for four 15 x 6.00-6 wheels, while the 'version' of 500 mm offers the future buyer four wheels of 18 x 9.50 x 8. Optionally, the elevation can be incorporated into this refiner. parallel, double slant. For tractors from 30 to 50Cv.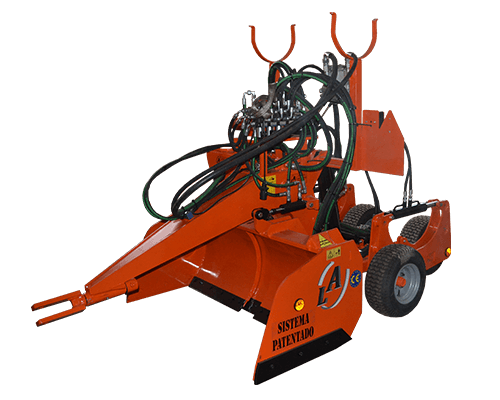 Technical specifications

4 Wheels 15/6,00-6
Model1200CC
A1400
B21200
C32000
D41540
E52650
Power (HP)30-40
Weight (Kg)700
4 Wheels 18/8,50-8
Model1400CC
A1500
B21400
C32300
D41620
E52680
Power (HP)40-60
Weight (Kg)750
4 Wheels 23/10,50-12
Model1400CC-ESP
A1500
B21800
C32900
D41620
E52680
Power (HP)60-70
Weight (Kg)790
Optional
Hydraulic mast
Paralel increase
Double tilt
Finance
If you are interested in financing your purchase of this product, Agrotécnica Los Antonios offer the possibility of working with the different banks with which the company has financing arrangements, which can cover up to 100% of your financing needs.
See more