Laser leveling swan-neck for double control V-6000CCG-DC V-7000CCG-DC
The V-6-7CCG gooseneck tumbling laser refiner features a single shaft rear with hydraulic opening and closing with parallel, plus two widths variables of 3.00 x 6.00 or 3.00 x 7.00. Its 1,100 mm high makes it a good option within the catalog offered by Los Antonios.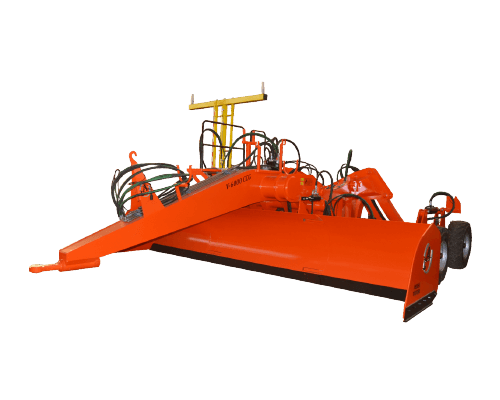 Technical specifications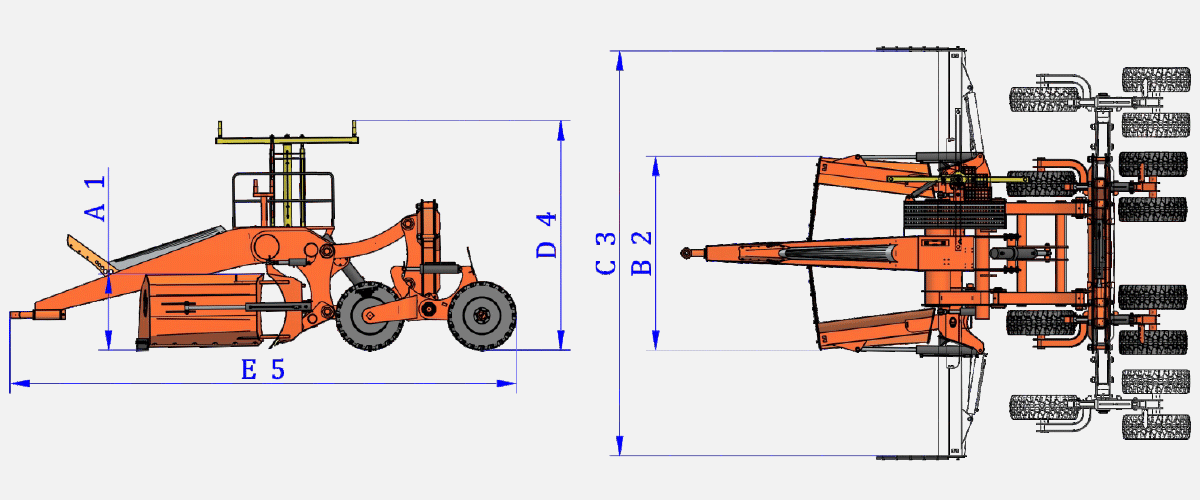 4 Wheels 340/80 R18
ModelV-6000CCG-DC
A11100
B23000
C36000
D43400
E57530
Power (HP)260-300
Weight (Kg)9030
ModelV-7000CCG-DC
A11100
B23000
C37000
D43400
E57530
Power (HP)300-340
Weight (Kg)9140
Double control hydraulic mast included
Optional
Swan-neck " cc "
Hydraulic mast
Paralel increase
Double tilt
Swan-neck for double control " cc / cc-dc "
Spare wheel with support r11,5
Spare wheel with support r15
Spare wheel with support r340/80
Spare wheel with support r435/50
Quick hitch for tripod ( with camera )
Folding tripod ( without elevator base )
Folding tripod ( with elevator base )
Folding tripod ( with elevator base ) + quick hitch ( with camera )
Side stabilizer wheels ( tensoner )
Side stablizer wheels ( hydraulic )
Hydraulic folding front ripper "boot"
Special turn hitch
Finance
If you are interested in financing your purchase of this product, Agrotécnica Los Antonios offer the possibility of working with the different banks with which the company has financing arrangements, which can cover up to 100% of your financing needs.
See more