Laser leveling swan-neck for double control 2500CC-DC 2750CC-DC 3000CC-DC
The 2500-3000CC gooseneck refiner is ideal to complement the job of other types of machinery, such as scrapers. Just like the rest of the Los Antonios refineries, it is necessary to make sure that the tractor has enough power to move a refiner (100/130 Cv.) That has different widths: 2.50 x 4.00; 2.75 x 4.50 and 3.00 x 5.00. Despite offering with three wide forks (2500, 2750 and 3000 CC), the height in all cases is the same: 770 mm blade.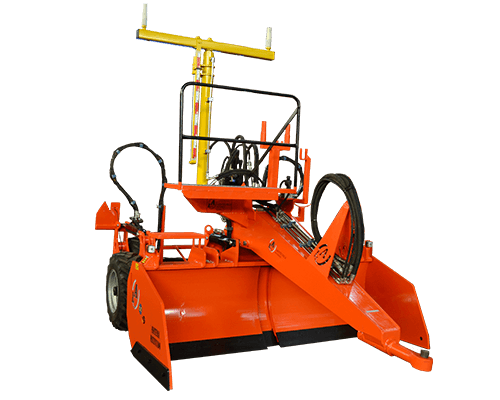 Technical specifications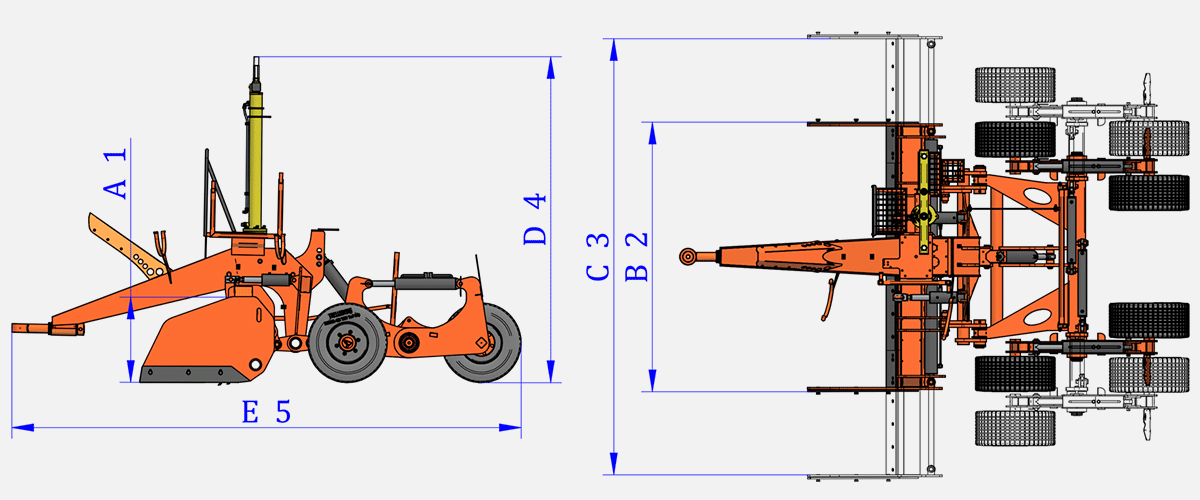 4 Wheels 320/55R-15
Model2500CC-DC
A1770
B22500
C34000
D42990
E54680
Power (HP)100-110
Weight (Kg)3585
Model2750CC-DC
A1770
B22750
C34500
D42990
E54680
Power (HP)110-120
Weight (Kg)3685
Model3000CC-DC
A1770
B23000
C35000
D42990
E54680
Power (HP)120-130
Weight (Kg)3785
Double control hydraulic mast included

Optional
Hydraulic mast
Paralel increase
Double tilt
Spare wheel with support r320/55
Quick hitch for tripod
Folding tripod ( without elevator base )
Folding tripod ( with elevator base )
Folding tripod ( with elevator base ) + quick hitch
Rear fixed ripper "boot"
Hydraulic front ripper "pows"
Special lifting cylindre ( swamp, lakes )
Finance
If you are interested in financing your purchase of this product, Agrotécnica Los Antonios offer the possibility of working with the different banks with which the company has financing arrangements, which can cover up to 100% of your financing needs.
See more